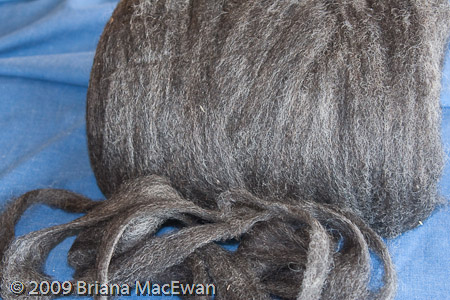 Light Charcoal roving grown by several sheep in the flock.
Itch factor:
1-baby soft or for sensitive people
2-next to the skin soft
3-skin contact for non-sensitive people/some contact with skin
4-outer wear/socks may repel some water
5-outer wear or rug weaving.
This fleece is rated at a 3-4.
Sold by the bump.
Ask about available quantities.
Inquire about shipping costs.
Interested in this fiber but want it in hand spun yarn? Inquire about pricing for single or double ply hand spun.